This site is dedicated to Nehemiah Gibson of East Boston, Massachusetts - his family, his ancestors and descendants.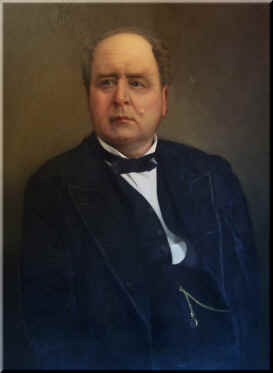 Nehemiah Gibson was born in Ashby, Massachusetts in 1816 - son of Stephen and Elizabeth (Maynard) Gibson. He arrived in Boston in 1837 living much of the time on Webster Street in East Boston. He married Lucy Hubbard Paine in 1843 and had three children: Charles Nehemiah, Susan Haynes and Charles Earl.
Nehemiah was involved in the wood and coal business through the N. Gibson & Co. of East Boston, Massachusetts. He owned several ships inclulding the barque Nehemiah Gibson, which made frequent trips to Australia in the mid to late 1800's.
Additionally, he was the President and a Director of the Maverick National Bank. He also held political office as an Alderman for the City of Boston, and as a Massachusetts State Representative.
* Special thanks to Aunt Nancy for all of her help in remembering and preserving the family history.
Last updated: 27 November 2017