Nelson A. Primus is known to have painted three paintings for the Gibson family; one of Nehemiah done in 1883 (seen below), one of his son Charles Earl done in 1881 and a third painting of Nehemiah's second wife - Ann B. (Pierce) Magoun done in 1883 (who was previously married to Elisha Magoun of Boston).
(Click here to see all three paintings)
This 1883 painting of Nehemiah was perhaps painted from a photograph taken before his death.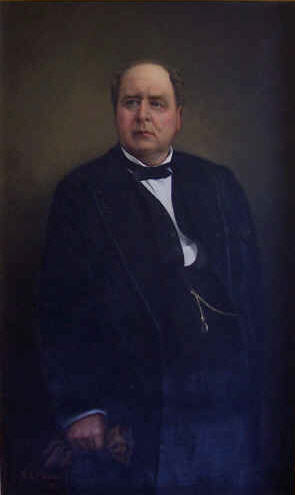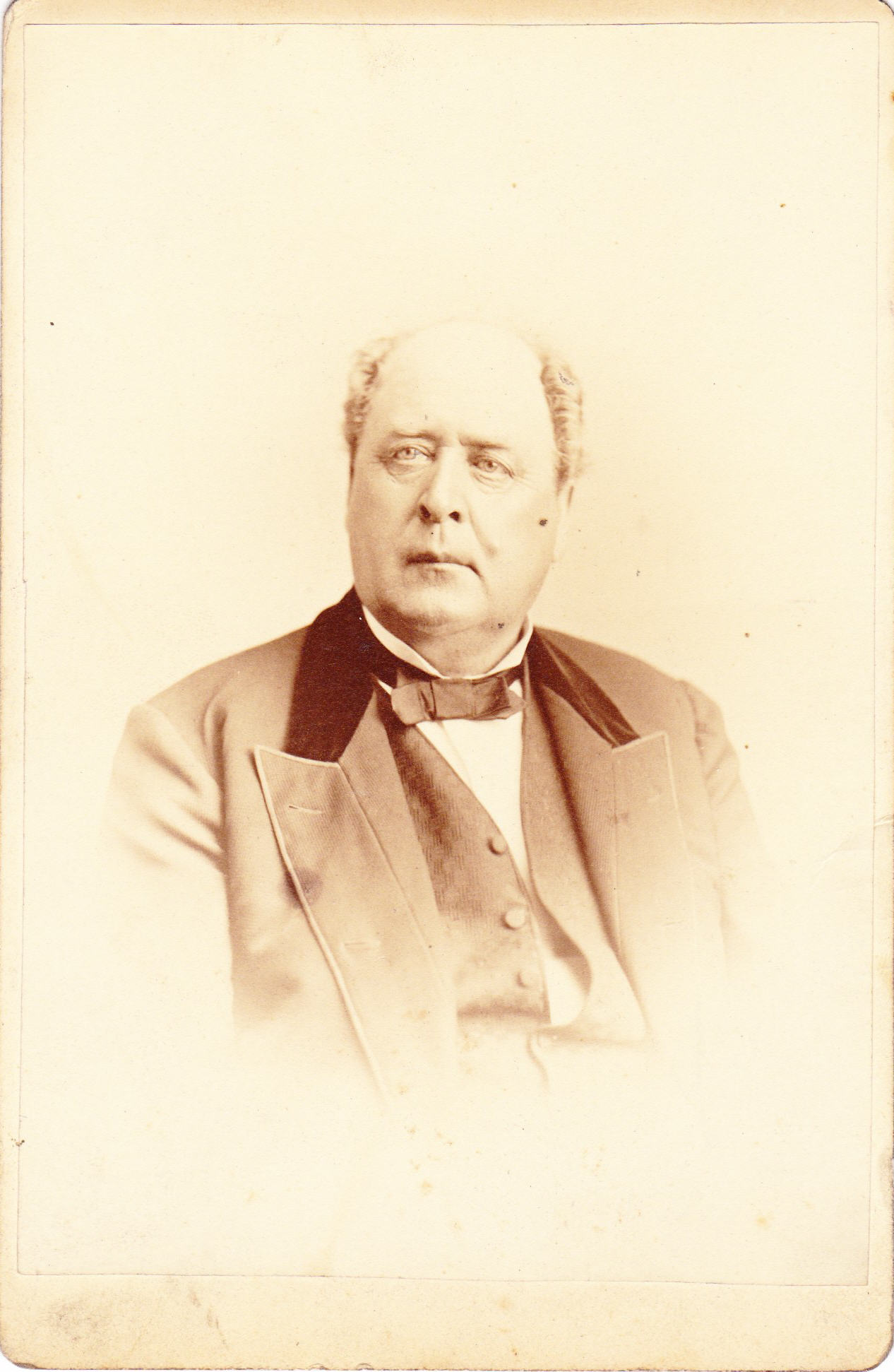 ---
About Nelson A. Primus
From - http://www.hartford-hwp.com/HBHP/exhibit/05/3.html
"Another child [of Holderidge Primus] was Nelson Primus, who apprenticed as a carriage maker and painter. In 1864 he moved to Boston to begin a career at a portrait painter. His work was exhibited in Hartford and Boston, for at the time downtown Hartford had a lively art colony (that included Charles Porter), and these artists used their studies to exhibit their own art and that of others. To see illustrations of his portraits, read the book, Art and Artists in Connecticut."
From - http://www.ctheritage.org/biography/topical_slavery/articlesmonographs.htm
French, H. W. Art and Artists in Connecticut. New York: C. T. Dillingham, 1879. This book is treated above, under "Art." It is included here to call attention to the one-paragraph biography of Nelson A. Primus (b. Hartford, 1843), a black artist of note. He was especially active as a portraitist around Boston in 1878, when French wrote the book. See below: David White's "Addie Brown."Connecticut's Heritage Gateway
---
N. A. Primus Advertisement - from the East Boston Advocate 29 April 1882.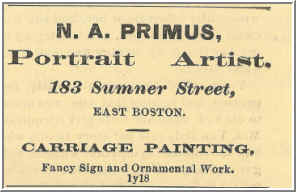 ---
Other links with Nelson A. Primus references.
Connecticut Historical Society - http://www.chs.org/afamcoll/mus.htm#paint